Family Wishlist Sharing
connect. wish. give.
Connect.
Create a free online private gift exchange registry for the holidays (or any event!) for members to share wish lists together.
Wish.
Shop for and add gift ideas to your Soc (your wishlist)... and your kids' Socs too!
Give.
Browse each member's Soc conveniently from your gift exchange to find and reserve the perfect gift.
exchange gifts with...
your family
parents
in-laws
extended family
friends
just the 2 of you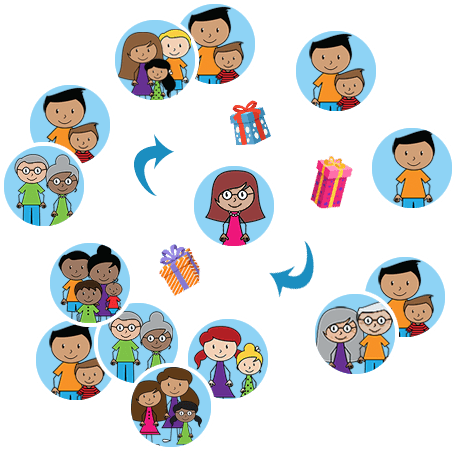 Here's to you...
Gift Ideas & Promotions